About
Julia and Holy Fire ® Healing
About
Julia and Holy Fire ® Healing
"Holy Fire ® Reiki empowers you to change your life to one of passion and purpose"
Welcome, my name is Julia and I have been working with the beautiful energy of Reiki for over 12 years. I specialise in Reiki treatments and teaching, working exclusively with Reiki. I currently offer treatments at the Cottage Healing Centre, Tamworth and also from my own home near Lichfield in my dedicated treatment room.
I believe Reiki can help everyone, no matter what is happening in your life. So if you're feeling stressed, overwhelmed, or just needing some rebalancing "me" time, contact me today for a treatment.
I am certified by both national, and international, Reiki membership organisations, the UK Reiki Federation (UKRF), and the International Centre for Reiki Training (ICRT). I am also a member of the Complementary & Natural Healthcare Council (CNHC), and an affiliate member of the Reiki Membership Association (RMA). I am fully insured, and I also have a current enhanced DBS Certificate so can also work with children.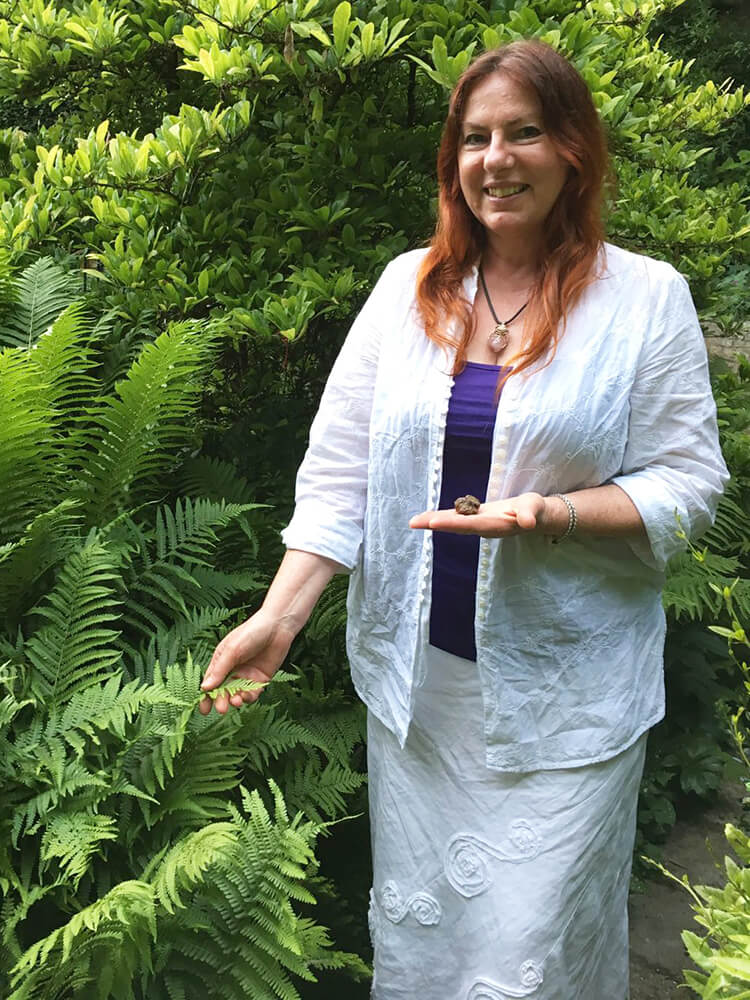 Why come to me
Firstly, because I am passionate about what I do, and faith in the ability of Holy Fire ® Reiki to help everyone who is drawn to it.
I also have over 12 years' experience working with clients in many situations, and with many different reasons for having Reiki. I am also fully qualified and insured.
I am friendly and approachable, and non-judgemental of whatever situation you are seeking Reiki to help you with.
I use a combination of traditional Usui Reiki with Holy Fire energy and, if guided to do so, the precision of Karuna Reiki ® energy during treatments. I use my intuition and my strong connection to the source/God/higher power to assist people with their personal spiritual growth and healing.
I am proud of having a very close lineage back to the founder of Usui Reiki – Dr Mikao Usui – which is important if you are wanting to learn Reiki yourself and be registered to practice, or teach Reiki and be listed by UK Reiki Federation, as you must produce a traceable lineage.
My Reiki Journey
I started my Reiki journey in 2004…
My journey began when I met a Reiki Master whilst on holiday. He told me that my energy was low, and he suggested I learn Reiki (which I'd heard of, but didn't really know anything about) in order to replenish and restore my own energy. At this time, I had been working in the NHS for over 20 years, unconsciously giving away my own energy on a daily basis working within this caregiving role. When I got home, the synchronicity began. I opened the local paper to find a course taking place nearby starting the very next week. I took it as a sign and enrolled – later finding out I had taken the very last place!
I then went on to complete my Reiki I in 2006, followed by Reiki II in 2007, at which time I started to successfully treat clients at home as a Reiki Practitioner which I loved. I continued to develop my personal Reiki practice, before deciding to take my Reiki Master's in 2014. I completed this in the heart of Glastonbury, being taught by the internationally renowned William Lee Rand.  This special course was the first of its kind in the UK, and my Usui/Holy Fire® Masters Ignition (Attunement) was given to me in the centre circle of Stonehenge, alongside a group of only 11 other students.  This was a life changing experience for me, and my clients immediately felt great benefit from this higher vibrational energy.  In 2018, I returned again to Glastonbury to complete my Karuna Master teacher training, the highest one can achieve as a Reiki qualification. Since then, I have also completed additional 'Energy Upgrades' with William Lee Rand, in both Holy Fire® II and III.
My Philosophy
I believe that Holy Fire ® Reiki gently guides you to fulfil your life's purpose.
I also work with the philosophy that I was introduced to by my Reiki teacher William Lee Rand:
"Guide me and heal me so that I may be of greater service to others"
Certification
I pride myself on being accredited by various national, and international, professional Reiki organisations, including being a Master Teacher Member of the UK Reiki Federation, and an Affiliate Member of the ICRT Reiki Membership Association. I am also a member of the Complementary & Natural Healthcare Council (CNHC). To be a member of these, I must continually develop my practice and ensure I prove continual professional development. You also have to practice and teach in a way that aligns with their ethical code. I am fully insured, which means that you are in safe hands, and I also have a full current DBS certificate.