Holy Fire® Reiki
is a new, more refined, form of Reiki
Holy Fire ®Reiki
is a new, more refined, form of Reiki
What is Holy Fire® Reiki?
Holy Fire ® Reiki works like traditional Reiki, but comes from a purer, higher, source.
The word "Holy" refers to the sense of "wholeness" it helps to create in those who experience it, rather than being religious in nature. Holy Fire ® Reiki was introduced by William Lee Rand, Founder & President of the ICRT, in 2014, and I was lucky enough to be one of the first in the UK trained in this form of Reiki healing. Holy Fire ® Reiki is noticeably more refined and comes from a higher level of consciousness, it is of infinite source and continually upgrades as necessary. It is both a gentle, and powerful, form of Reiki. It helps to purify and heal, creating balance and "wholeness". It also empowers and guides you, helping you to find your divine life purpose. 
To read more about Holy Fire ® Reiki click here.
Reiki itself is spiritually guided life force energy – a holistic form of energy healing which helps to bring the body into balance. The name Reiki ("ray-key") originates from the Japanese words 'rei' meaning 'universal' and 'ki' meaning 'energy'. When a person's life force energy is weak, you can sometimes feel imbalanced or stressed.  It is thought that Reiki treatments provide an opportunity to rebalance this life force energy, helping to restore harmony and balance to our physical and emotional wellbeing.
Reiki was founded by Mikao Usui, to read more about the history of Reiki click here
What can Holy Fire® Reiki do for me?
Regardless of what challenges you may face, Reiki can always help you!
Physically, Holy Fire ® Reiki promotes feelings of relaxation, peace and wellbeing, helping to promote self-healing.
Emotionally, Holy Fire ® Reiki promotes psychological healing by helping to release negative thoughts and feelings such as anger, fear, worry and sadness, helping to replace them with feelings of self-worth and confidence.
Spiritually, Holy Fire ® Reiki sessions can support you, empowering you to bring about any changes needed in your life, guiding you always for your 'Highest Good'.
This energy stays with you long after your treatment session, it is intuitive and knows where healing is needed, and it is of infinite source, flowing and 'upgrading' as necessary.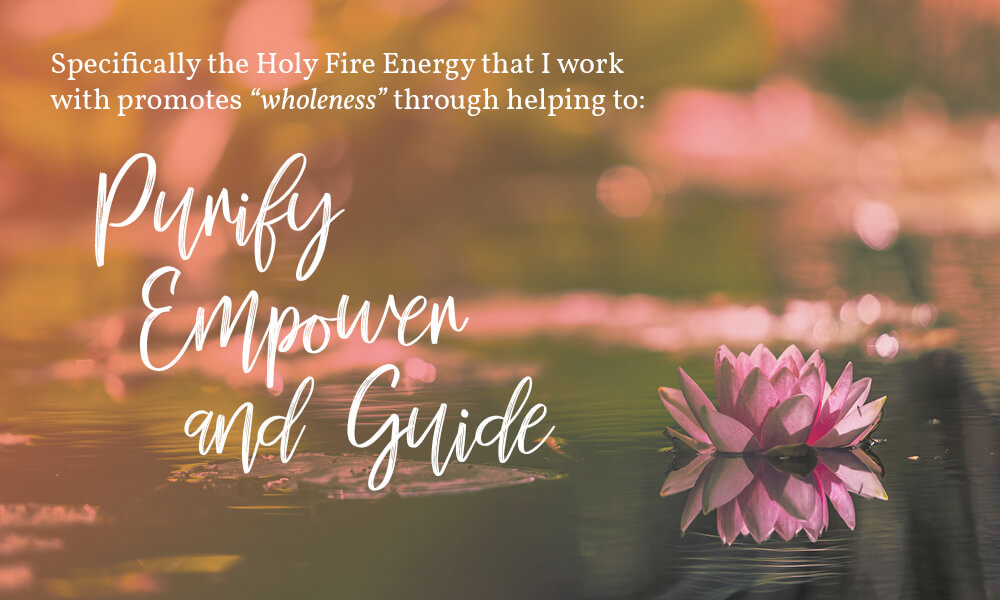 Reiki is a complimentary therapy and therefore it is always advised that you consult a medical professional for any health issues.
Personally, Holy Fire® Reiki has helped me to…
Gain confidence, becoming more confident in life to move forward without fear
Achieve success, helping me to take a leap of faith and 'let go' of my old career path, stepping into my divine life purpose
Make healthier choices for my body, and for the planet, knowing that we are all connected!
Feel more balanced, calmer and less stressed, knowing how to cope with life's challenges more easily 
Most importantly of all, Holy Fire ® Reiki has enabled me to follow my path of 'Higher Purpose', helping me to live a life filled with happiness, be my authentic self, and use this wonderful gift for the greater good of all.
Reiki can help you with so much more and leave you feeling ready to create positive change in your own life!